We are recruiting!
Archives of Public Health is recruiting Section Editors. As the growth of the journal continues, we are looking to expand our editorial team.
Please follow the link below to find out more about the role and apply.
Read More
Call for papers: Burden of disease
Driven by the impact of the Global Burden of Disease study, several researchers and health institutes have adopted the burden of disease approach to address questions such as 'What are the most prevalent diseases in a country?'. This collection aims to provide a platform for discussing methodological challenges and advances in the burden of disease approach.
Read more
Journal sections
Aims and scope
Archives of Public Health is a broad-scope public health journal, dedicated to publishing an all-sound science in the field of public health. The journal aims to better the understanding of the health of populations. The journal contributes to public health knowledge, enhances the interaction between research, policy and practice, and stimulates public health monitoring and indicator development. The journal considers submissions on health outcomes and their determinants, with clear statements about public health and policy implications. Archives of Public Health welcomes methodological papers (e.g., on study design and bias), papers on health services research, health economics, community interventions, and epidemiological studies dealing with international comparisons, the determinants of inequality in health, and the environmental, behavioural, social, demographic and occupational correlates of health and diseases.
Authors who want to submit a manuscript to Archives of Public Health should provide a statement (500 to 750 words) to the Editors included in the cover letter:
• What is known
• What does the study adds
• What the implications are for clinical practice, public health and/or research.
Digital public health
In recent years the world has seen a rapid expansion in the development and use of digital technologies. This cross-journal collection is interested in manuscripts that address digital (e-health) interventions and their applications in health care and public health. We are also interested in manuscripts that address the added value of e-health interventions with regard to usual care.
Read more
Sign up to receive article alerts
Archives of Public Health is published continuously online-only. To keep up to date with all of the latest articles, sign up to receive free email alerts by registering here.
Visit our Public Health page

Visit our page dedicated to highlights from our Public Health journals. Find journal news, collections, highlights and recent campaigns, as selected by our Editors.
Visit our Public Health page
About the society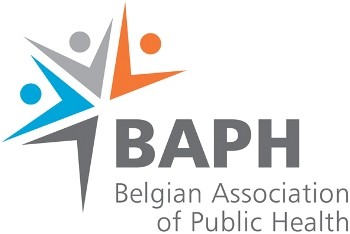 The Belgian Association of Public Health (BAPH) is a scientific organisation of research groups and institutions, health workers and policy makers who are active in the field of public health. The aims of the association are:
to increase the knowledge in different domains of public health
and to stimulate public health research
​​​​​​​Members of BAPH are entitled to a discounted article-processing charge when they publish in Archives of Public Health. To obtain the discount, members should contact the society before proceeding with submission of their article.
Editors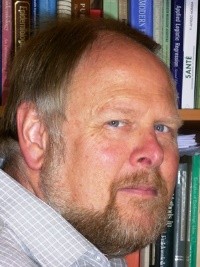 Herman Van Oyen, Editor-in-Chief
Herman retired from his position as Scientific Director of the Directorate Epidemiology and public health at Sciensano, Brussels, Belgium. He still continues to teach Epidemiology at the University of Ghent. He first worked as a medical doctor in Haiti before going on to study public health, epidemiology and biostatistics at the Johns Hopkins Bloomberg School of Public Health where he completed a DrPH. His key research interests include epidemiological methods, survey methodology, health inequality and summary measures of population health. He is author of more than 200 scientific publications, books and book chapters.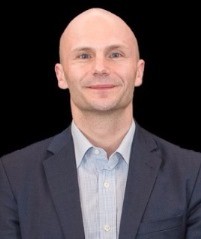 Olivier Bruyère, Editor-in-Chief
Olivier is currently Professor of Clinical Epidemiology in the Department of Public Health Sciences and of Geriatric Rehabilitation in the Department of Rehabilitation and Sport Sciences at the University of Liège in Belgium. He is also head of the Research Unit in Public Health, Epidemiology and Health Economics at this University. Professor Bruyère is the Chief Executive Officer of the European Society on Clinical and Economic Aspects of Osteoporosis and Osteoarthritis (ESCEO), President of the Belgian Ageing Muscle Society (BAMS), General Secretary of the Belgian Bone Club (BBC), member of the Scientific Advisory Board of the International Osteoporosis Foundation (IOF) and is a member of the Group for the Respect of Ethics and Excellence in Sciences (GREES). He also works as expert for the French Agency for Food, Environmental and Occupational Health & Safety (ANSES). His main fields of interest are prevention, rehabilitation and pharmaco-epidemiology related to geriatric or rheumatic conditions. He is Executive Editor of "Aging Clinical and Experimental Research", Associate Editor of "BMC Musculoskeletal Disorders" and holds positions on the editorial board of various journals. He is author of more than 250 international scientific publications and book chapters.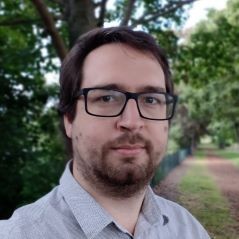 Brecht Devleesschauwer, Editor-in-Chief
Brecht is head of the Service Health information at Sciensano, and is appointed as visiting professor in Risk Analysis at Ghent University. He conducts policy-driven public health research in the domain of composite measures of population health and health inequalities. As a member of the World Health Organization Foodborne Disease Burden Epidemiology Reference Group (WHO/FERG), he contributed to the estimation of the global burden of foodborne disease. Currently, he is coordinating the Belgian National Burden of Disease Study, and chairing the European Burden of Disease Network. Brecht holds PhD degrees in Public Health and Veterinary Sciences, and MSc degrees in Biostatistics and Veterinary Medicine. He is author of more than 200 international scientific publications and book chapters.